The Benefits of Bankruptcy
Bankruptcy

and how to make a fresh start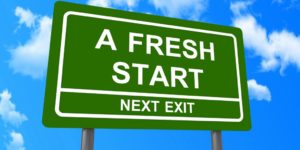 If you are having financial troubles, or if you fear that financial troubles may be just around the corner, consider the many benefits and protections that federal bankruptcy law provides to debtors just like you. Specifically, filing a petition may:
Stop harassing letters and telephone calls from creditors, debt collection agencies, and attorneys.
Stop lawsuits from creditors and their attorneys.
Stop utility shut-offs.
Protect bank accounts from creditor attachment.
Protect personal property from sheriff or constable levy or seizure.
Stop foreclosure proceedings against your home.
Stop a Sheriff Sale of your home.
Allow you some "breathing room" to apply for mortgage loan refinancing, modification, or hardship /assistance programs.
Stop a repossession of your vehicle.
Eliminate large deficiencies resulting from previously repossessed or surrendered vehicles.
Eliminate credit card debt.
Eliminate medical bills.
Eliminate unsecured personal loans.
Eliminate large utility account delinquencies (though a deposit may be required on the new account set up by the utility company).
Provide a "fresh start" for honest debtors who, for whatever reason, find themselves unable to keep up with their debts.
As you can see by this list, federal laws contain numerous and powerful protections for debtors.  Contact my office today for a free consultation to see if those protections might be properly used in your favor. Haven't your creditors had the upper hand long enough?  Call our office for an appointment to find out if bankruptcy is right for you. Call 412-373-5578.