Chapter 13 Bankruptcy
If you need debt relief and are considering bankruptcy as an option, please call my office for a free consultation.
Chapter 13 bankruptcy, also known as a "reorganization bankruptcy", is filed by debtors who have enough disposable income to pay off a portion, generally at least twenty percent, of their debts over a period not exceeding five years. Typical repayment plan periods are 3, 4, or 5 years. This type of chapter 13 bankruptcy makes sense for those who have, and want to keep, property with a fair market value in excess of the statutory exemption limits (for example, the exemption limit for jewelry is $1,600; for household goods, furnishings, and appliances it's $12,625).
It is also only an option for individuals who have predictable income and whose income is sufficient to pay their reasonable expenses with some amount left over to pay off their debts. You are only eligible for chapter 13 if your debts do not exceed certain dollar amounts set forth in the Bankruptcy Code.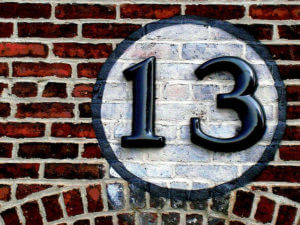 Under chapter 13, you must file with the court a plan to repay your creditors all or part of the money that you owe them, using your future earnings. The period allowed by the court to repay your debts may be three years or five years, depending upon your income and other factors. The court must approve your plan before it can take effect.
After completing the payments under your plan, your debts are generally discharged except for domestic support obligations; most student loans; certain taxes; most criminal fines and restitution obligations; certain debts which are not properly listed in your bankruptcy papers; certain debts for acts that caused death or personal injury; and certain long term secured obligations.
Chapter 13 and U.S. Bankruptcy Code
The new bankruptcy law (The Bankruptcy Abuse Prevention and Consumer Protection Act of 2005 (BAPCPA)) went into effect October, 2005, amending the U.S. Bankruptcy Code by adding new responsibilities for debtors. And while it's true that there certainly are more 'hoops to jump through' under the new laws and that the bankruptcy means test added as part of the new bankruptcy laws has resulted in some people having to file chapter 13 instead of Chapter 7, this is still true: The vast majority of people considering chapter 13 bankruptcy relief, especially those with modest incomes or significant mortgage balances on their homes, will still prove to be eligible for a full discharge of their debts under Chapter 7.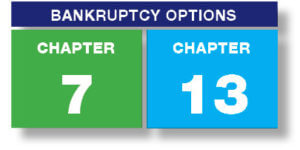 Contact my office today for a consultation. I can help you decide if  Chapter 13 bankruptcy is the right choice for you, and you can rest assured that your case will be handled the right way.