Lorem ipsum
Bankruptcy in Pittsburgh
Feeling stressed and overwhelmed with debt? Call Attorney David Romito now for a free consultation to see if bankruptcy might be the simple answer to your debt troubles.
Bankruptcy is easier than you might think. We can help you sort out all the details!
Chapter 7
Chapter 7, sometimes referred to as "straight", or "liquidation" bankruptcy, is designed for debtors (individuals like you) in financial difficulty who do not have the ability to pay their existing debts. The main purpose of bankruptcy law is, in fact, to give to a person who is hopelessly burdened with debt a 'fresh start' by wiping out his or her debts. More on Chapter 7.
Chapter 13
Chapter 13

bankruptcy, also known as a "reorganization bankruptcy", is filed by debtors who have enough disposable income to pay off a portion, generally at least twenty percent, of their debts over a period not exceeding five years. Typical repayment plan periods are 3, 4, or 5 years.
412-373-5578
Call today for a free 15 minute consultation.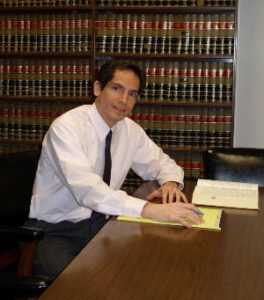 Check out our recent videos below
Here's what our clients are saying!
"Dave Romito is a genuine good person. You feel like the right choice has been made after the initial consultation. He explains things in such a way that you're comfortable and at ease with his expertise in law. I recommend Dave to whoever I can."
Bob
Monroeville, PA
I am writing to let you know how good of a job you did for me. I was very pleased at how professional you were and that you did exactly what you told me you were going to do. I was always able to contact you and you took care of all my requests. Thank You.
William
Liberty Boro
We have gone to Mr. David Romito and want to say we could not have asked for a better attorney. He is very compassionate and understanding. He works with you to make sure everything goes well. He is always available by phone and never puts you off. I would recommend him to anyone who wants a honest and trustworthy bankruptcy attorney.
Robert
Allegheny County
I've had the great fortune of being represented by David Romito on three occasions with excellent results every time. Attorney Romito impressed me with his thorough knowledge of the procedure of law, his ability to establish a great rapport with the court, and to gain the respect of all lawyers involved in my cases. I highly recommend David Romito and will use no one else for any future legal concerns!
Stan
Monroeville, PA
I would highly recommend David Romito if you are considering any form of bankruptcy. He represented me very well and helped me feel much more comfortable throughout the entire process.
Jim
Westmoreland County
My wife and I made several horrible financial decisions, but using David Romito was not one of them. He was very understanding and easy to talk to. He explained the process of the bankruptcy so that we understood our situation and gave us realistic options. I would certainly recommend David Romito if you are ever faced with a bankruptcy
Justin
Monroeville
Dave Romito gave us fast response and even after years of filing with him, when I lost my documents he called me immediately back and sent me everything that we needed right away.
Melinda
McKees Rocks, PA
Hi! I had the pleasure of working with David Romito. Attorney Romito was very professional and courteous at all times. He made the process easy to understand and explained everything very thoroughly. He answered all of my questions immediately, efficiently returned phone calls and emails and never made me feel bad because I was filing bankruptcy. He explained everything including the creditors meeting, the online courses and the entire court process in a way that was easy for me to understand, I am very appreciative of his time and dedication to my case. I have already and will continue to recommend Attorney Romito to anyone looking for bankruptcy filing assistance.
Nichole
Trafford
412-373-5578 for a free 15 minute consultation.
Website created by Vince Romito - 412-444-5578